Alexander Howes, PA-C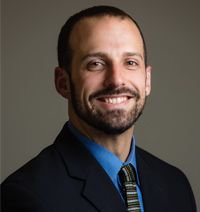 Alexander Howes, PA-C
Alexander Howes is a nationally certified and Texas licensed Physician Assistant specializing in orthopedic surgery and joint replacement. In addition, he is an active member of the American Academy of Physician Assistants (AAPA).
Alexander joined Inov8 Orthopedics after graduating from Baylor College of Medicine in 2016.
A native of Chicago, Alexander graduated from DePaul University with a Bachelor of Arts degree in Psychology. His experience includes working with a diverse patient population as an assistant in Physical Therapy and as a nursing assistant in a variety of fields, including cardiac, neonatology and pediatric emergency medicine. In addition, he has worked with wine as a sommelier, which doesn't help much in the clinical field but can make for great conversation.
His interest to orthopedics stems from the need to make positive changes in an individual's quality of life, help others in their relief from pain, and to be a part of someone's path to better mobility. His passion and dedication to fitness and mobility has led to the belief that medicine is one in the same with health and wellness.
Alexander has been a fitness trainer for over a decade and currently coaches CrossFit. He also enjoys spending time with his fur babies, travelling, comic books, movies and the occasional table top game.